The best performing connectors that money can buy.
There are many look alike connectors in the industry, but few manufacturers can meet our O.E. standards for their entire line. We take no short cuts. Just like our superior cable construction, our connectors are O.E. designed and tested. Several of our connectors hold European patents and are used in the "ERSTAUSFUHRUNG".
Typical connector construction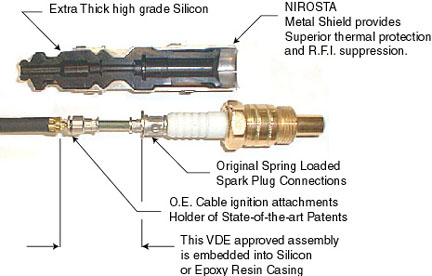 Certified O.E. tested & ISO 9001
The standards by which our connectors are designed, produced and tested.