Karlyn Industries is a family owned business that was started by Mr. Hans Bierdumpfel in 1970. Hans was born and trained in Germany as an Engineer and emigrated to the U.S. in 1949. He held leading Engineering positions with such esteemed companies as Sonotone Corporation, formerly of Elmsford/Cold Springs, N.Y. and Wells Manufacturing, of Northvale N.J. before founding Karlyn Industries.
The company started producing the first U.S. made VW Beetle Ball Joints and Tie Rod Ends, in Mount Vernon, N.Y. Today, Karlyn Industries has branched out into suspension items for Audi, BMW, Mercedes Benz, Volvo, Saab, Honda, Hyundai/Kia plus a High Performance line of Spark Plug Ignition Cable Sets for Asian, European & Domestic applications.
Karlyn Industries is recognized as a leading manufacturer of Ignition Cable Sets for the automotive aftermarket and as an Original Equipment Supplier to Audi/VW and BMW. The company manufactures and packages wire sets under different labels, including their own brand-name, "S.T.I." (Spark Transfer International). Karlyn's Engineering/Research Department is headed by Mr. Karl Bierdumpfel, an engineer from Stevens Institute of Technology, in Hoboken, N.J. He became the President of Karlyn Industries Inc. in 2004.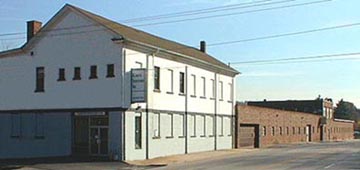 In 1982 Karlyn Industries moved its operation from Mount Vernon, N.Y. to the town of Tuxedo, in Orange County N.Y.
The Tuxedo building is now a warehouse facility for BREMI products and raw materials.
Only 3 miles north of Tuxedo N.Y. they built their second facility in Southfields N.Y.
This is the current site of their corporate offices and assembly.


New Addition to Southfields, NY
Karlyn Industries completed a 20,000 sq. foot addition to their Southfields building that will enable them to increase their manufacturing capability.
This new facility will also house additional offices for research, development and testing.