Bremi Fahrzeug-Elektrik of Germany is an original equipment manufacturer and after-market supplier for Ignition products. BREMI is part of the aichele group and is one of the leading suppliers of the European automotive industry. Audi, Bentley, BMW, Fiat, Mercedes, Rover, SEAT, Skoda & VW are all supplied with original equipment from the aichele group world-wide.
The company's strength lie in its ability to consistently provide industry leadership with its innovative technology. The aichele group places an enormous amount of resources on product research and on maintaining its vast network of research facilities. This investment in the future has enabled the aichele group to be at the forefront of design and development of Ignition Systems for today's high performance vehicles. Innovative designs, high quality manufacturing skills and the ability to efficiently meet the demands of the global market, makes BREMI a leader in the industry.
Karlyn Industries and BREMI have established a successful working relationship that spans over 40 years, and we are very proud to be the only authorized representative of BREMI parts in the U.S.A.
Our European Spark Plug Wire Sets utilize OE components from Bremi, plus we carry a complete line of Bremi Germany Ignition parts including Mass Air Flow Sensors, Glow Plugs, ABS Wheel Speed Sensors and Cam/Crankshaft Sensors.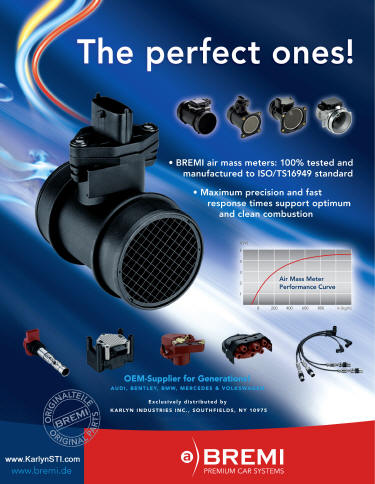 Bremi has been an O.E. and after-market supplier of Ignition products for Generations. Their Mass Air Flow Sensors are manufactured under the same standards.
All MAF Sensors that are intended for the U.S. through Karlyn must pass the same criteria utilized by O.E.
The ECU software for the US market requires tighter tolerances to the OE specifications than other markets. Only those certified MAF Sensors will be marked with the Letter "K" in conjunction with the production date. This protects Karlyn's customers from counterfeits or Exporters who cannot guarantee that their MAF Sensors meet US specifications. Karlyn's testing procedures are above and beyond what is done for MAF Sensors intended for other countries and are continually optimized for fast response times resulting in a durable, high performance product that you can rely on!
BREMI RapidEnergy high performance glow plugs
exceed the increasing demand from the diesel market by providing High Power, Durability, Efficiency and Environmental Awareness. These are the key criteria that make BREMI RapidEnergy glow plugs the natural choice when looking for a quality glow plug.
BREMI RapidEnergy glow plugs deliver an optimum starting performance of the engine through sophisticated design and manufacturing as well as the usage of high quality materials and components. Its double helix technology enables short heat up times, optimum afterglow performance and a particularly high durability resulting in unsurpassed fuel efficiency, enhanced environmental friendliness and improved comfort. You can rely on every BREMI RapidEnergy glow plug because; each one is comprehensively tested prior to shipment.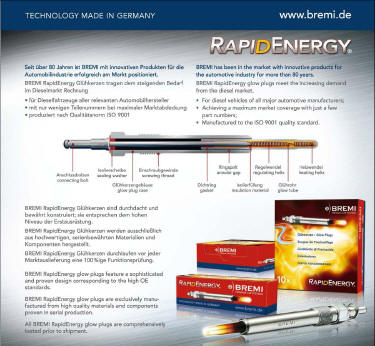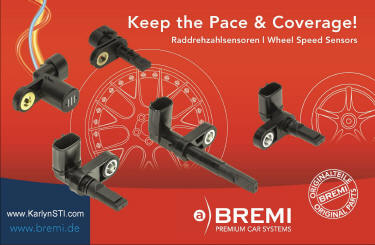 Bremi Fahrzeug- Elektrik of Germany produces every component of it's Wheel Speed Sensors in their own factories. All Bremi ABS Sensors use the same material, along with fit and function, as O.E. The final completion and 100% testing of Sensors is done in Germany. Each Sensor is subjected to an electrical test which compares the sensor date to the OE profile to ensure that it is within optimal range. On top of that, Bremi performs a full thermal shock test that covers a total of 60 cycles to ensure performance under all environmental conditions.
All Bremi plants as well as all their production process are ISO 9001, TS 16949 certified
Bremi Fahrzeug-Elektrik produces every component of their Sensor program in their own factories with the final completion and 100% testing of each sensor, done in Germany. Their acquisition of "Streicher Plast" in Germany has allowed them to become a leader in Injection molded parts for electronics & microelectronics utilizing the same material, fit and function as OE. All Bremi Cam/Crankshaft Position Sensors contain Hall-Effect Sensor IC's from OE manufacturers. Each Sensor is subjected to an electrical test which compares the sensor data to the OE profile to ensure that it is within optimal range and meets IATF 16949 OE standards.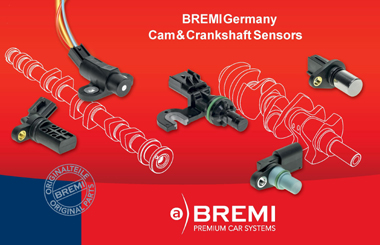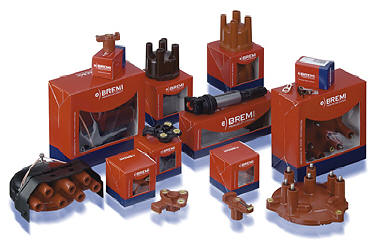 DISTRIBUTOR CAPS & ROTORS
Bremi Fahrzeug-Elektrik of Germany is an original equipment manufacturer of Ignition parts. All their distributor caps and rotors are manufactured in Germany under these OE specifications and put through extensive testing resulting in the highest quality, most reliable ignition parts. Genuine fit, superior performance and years of reliability is what you can expect from Bremi European Ignition Parts.
BREMI Fahrzeug-Elektrik GmbH + Co. KG